Check out new video "And Then Came the Storm"
Posted on 08/27/2021 @ 12:08 | 96 views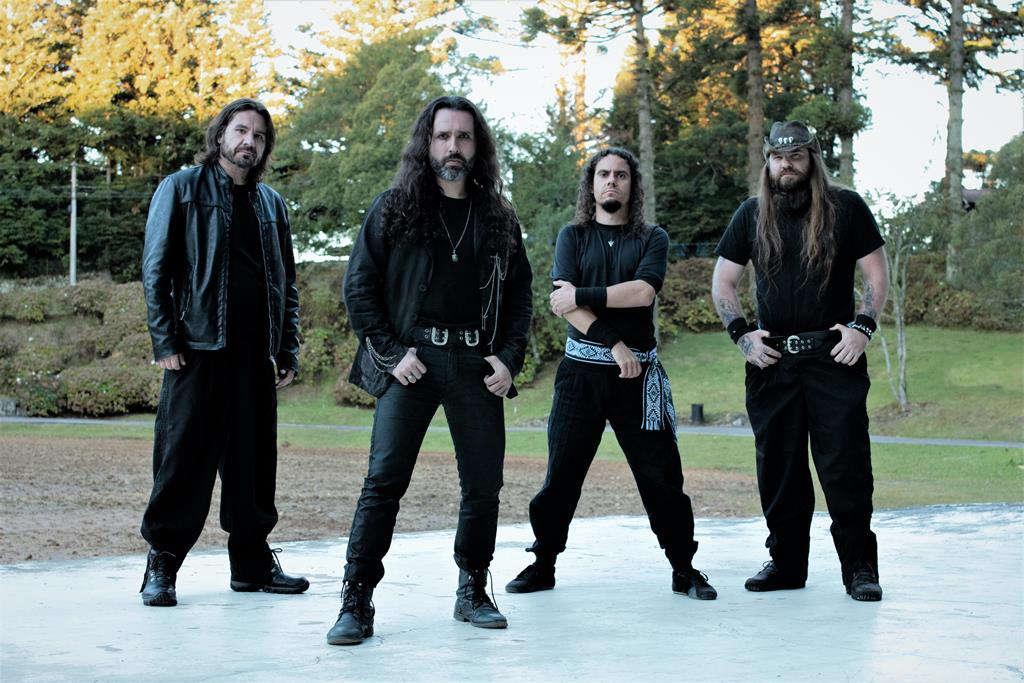 RAGE IN MY EYES from Rio Grande do Sul released this Friday, August 27th, the video for the new "And Then Came the Storm", song that will be part of the EP "Spiral" , scheduled for release on October 15 on all digital platforms. "And Then Came the Storm" was written as a farewell letter and declaration of love. All members of RAGE IN MY EYES have suffered major losses over the past year and a half, and the song was born to eternalize those who left too soon.
The video had a pre-release reception at the Hard Rock Cafe, in Gramado/RS, the city that received the band for the recording of the clip. Directed by Ulisses da Motta and produced by Eduardo Christófoli of Collateral Filmes, the band had the fundamental support of Digo Martins, host of the Rock in Pauta program, on Rádio Gramado FM, who sought to release the location for the clip with the City Hall de Gramado and GramadoTur, to whom RAGE IN MY EYES is deeply grateful.
Watch the video for "And Then Came the Storm":
https://youtu.be/3iJ3tkqR1uU
The EP "Spiral" was entirely composed and recorded during the COVID-19 pandemic. As a result, the members were unable to meet in a rehearsal room to work on the material together, which was a new experience within the band. Also, some songs were being written and arranged during the recording sessions, as if the record was being made in real time. All of the above items impacted the lyrics and songwriting of the EP.
The EP had drum sessions held at Black Stork studio, in Caxias do Sul, while the bass parts were recorded at Pepe Studio, in Porto Alegre. Guitars were recorded at Dry House Studio, also in Porto Alegre, and vocals in the city of Triunfo, at Moga Studio. Jonathas Pozo (vocals), Magnus Wichmann (guitar), Pedro Fauth (bass) and Francis Cassol (drums) have been working with Collateral Filmes on a video for the track "Spark of Hope", recorded in August in the city of Guaíba /LOL. The pre-save of the EP is now available at https://onerpm.link/887863749309 .
Listen to the album "Ice Cell" on Spotify:
https://open.spotify.com/album/2BtduBVMyoLJYIMf6LhfH8
Photo credits: Tiemy Saito
Contacts:
Website: www.rageinmyeyes.com
Youtube: https://www.youtube.com/rageinmyeyes
Facebook: www.facebook.com/rageinmyeyes
Instagram: www.instagram.com/rageinmyeyes
Press Office: www.wargodspress.com.br
---