Pre-save the "Spiral" EP and receive an exclusive version
Posted on 10/07/2021 @ 15:48 | 111 views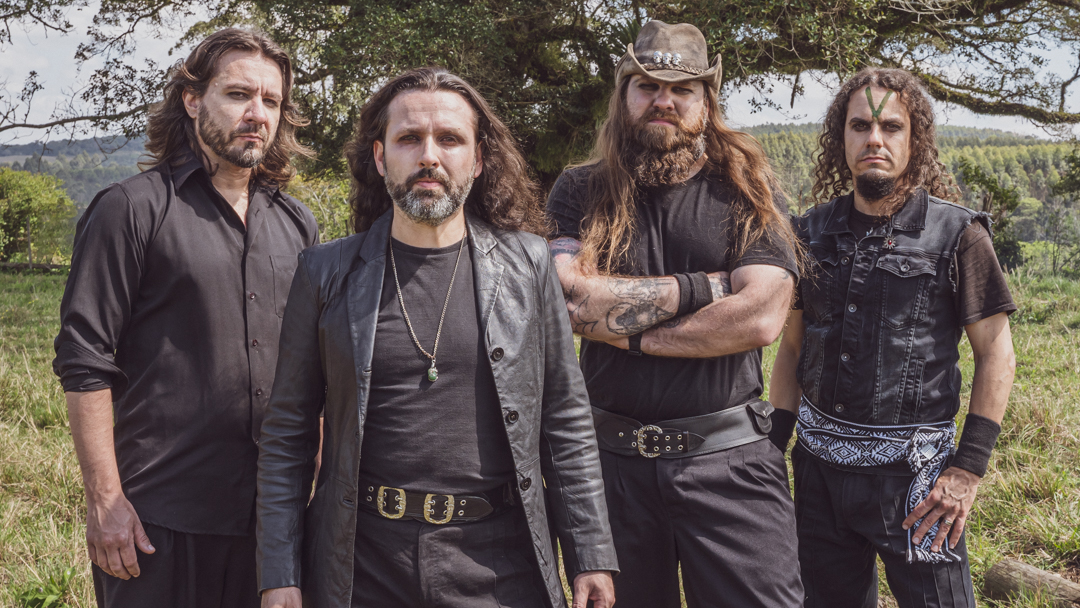 About to release the new EP "Spiral", the Brazilian heavy metal band RAGE IN MY EYES is releasing the exclusive acoustic version of the track "Death Sleepers" for those who pre-save the EP. Go to the https://hypeddit.com/track/hjm7bv link and follow the steps to download the exclusive track. Just click on the Download button and follow the steps you will receive the song and automatically pre-save the EP "Spiral". The song, originally released on the album "Ice Cell", from 2019, is one of the highlights of the album, which at the time received a very careful video clip produced by Collateral Filmes, which continues working with the band on its most recent releases, such as the video clip of "And Then Came the Storm", recorded in the city of Gramado/RS.
"Ice Cell" was recorded between 2017 and 2018 in the cities of Los Angeles (USA) and Porto Alegre (Brazil) and had its production conducted by Magnus Wichmann at Magneto Studio (Brazil) and Daufembach Studio (USA). The mixing and mastering of "Ice Cell" was done in Los Angeles and was in charge of the renowned Brazilian producer Adair Daufembach. "Death Sleepers" is the legitimate calling card of the band, which got even closer to the gaucho traditions, adding elements of the milonga in its classy Heavy Metal. Milonga is a traditional style of singing, music and dance from various parts of Latin America and Spain. It is the national and/or regional rhythm of Argentina, Uruguay and Rio Grande do Sul, also very present in Paraná and Santa Catarina.
Watch the video for "Death Sleepers":
https://youtu.be/5kbZRYxlJwE
The pre-save of the EP, without the possibility of downloading the acoustic version of "Death Sleepers", can be done at https://onerpm.link/887863749309. For Bandcamp users, the EP is now available for pre-order at https:// rageinmyeyes.bandcamp.com/album/spiral. The EP will be released on October 15th, starting a new phase in the career of Jonathas Pozo (vocals), Magnus Wichmann (guitar), Pedro Fauth (bass) and Francis Cassol (drums), who are working in parallel on the finalization of a video clip for the track "Spark of Hope". The band will also audition the EP online this Sunday, 10/10, at 7pm, through the ZOOM platform. The event will last about an hour, and to register, simply access the following link and wait for the confirmation email: Link.
Watch the video for "And Then Came the Storm":
https://youtu.be/3iJ3tkqR1uU
Listen to the album "Ice Cell" on Spotify:
https://open.spotify.com/album/2BtduBVMyoLJYIMf6LhfH8
Photo credit: Tiemy Saito
Contact:
Website: www.rageinmyeyes.com
Bandcamp: https://rageinmyeyes.bandcamp.com
Youtube: https://www.youtube.com/rageinmyeyes
Facebook: http://www.facebook.com/rageinmyeyess
Instagram: http://www.instagram.com/rageinmyeyes
Press Office: www.wargodspress.com.br
---